☰Toon Menu
Free Erotic Cartoons - JAB, Disney and Kthanid
If you like erotic art and humour you have come to the right place. Below you can find links to all sorts of erotic cartoons, sex comics and adult jokes and best of all, it's free. If you, like me, find that Ariel is just sooo cute, check out the Disney section. The most popular sections are the JAB comics, Kthanid section and Lara Croft pictures.
To start enjoying my free erotic cartoon collection click on the links further down on this page. My pages are mostly organised by category and artists. If you ever get lost you can find help in the menu on the left or at at the bottom of any page. Just follow the sitemap or the home link to get back into familar territory.
My naughty postcard service lets you send an email with one of my pics to a friend. There is also more serious stuff such as my privacy policy and my terms and conditions. You can find links to nearly everything on this website on my sitemap.
In the latest stuff section. I show the pictures that are new and not categorized yet. I have moved this section from my private web server to my hosting service but I can still not give everyone access to it as otherwise I would exceed my monthly traffic quota and incur additional hosting fees. That's why I have to restrict general access to 25 pictures per person and session. The good news is that for those of you who just have to see those pics and are prepared to pay five bucks for a life time membership I can make an excpetion and remove the limit.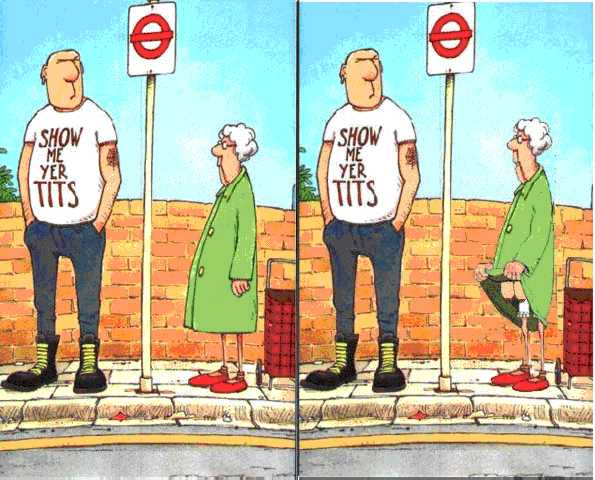 What are you waiting for? Go ahead, start surfing and enjoying my erotic cartoons! If you ever run into any troubles just drop me a note and I try to help you out as good as I can.